The property was dogged by a poor indoor climate and an impervious building envelope
Our products reduce energy consumption and use natural ventilation processes
Whether you are a developer, adviser, contractor or tenant, we imagine that you have an interest in establishing a healthy indoor climate and an efficient energy solution in the property. We are specialists in a modern technology that meets both requirements, i.e. low energy consumption and a healthy indoor climate.
Our solutions ensure that you can reduce CO2 emissions , create healthy buildings and offer better living conditions for the occupants.
LivingBetter is a 100% Danish-owned technology company. We work with window manufacturers, architects, consultants and contractors in Denmark and abroad. We seek to create optimal solutions.
Our first product was the intelligent window valve. That led in turn to our ventilation window and subsequently the development of our complete LivingBetter concept. In particular, our window technology has received various construction industry accolades for its energy-saving and healthy effects on indoor climate. We won Building Green's "Det Bæredygtige Element" Product Award in 2016.
BEST SOLUTIONS FOR THE CONSTRUCTION INDUSTRY
Our solutions have effectively pushed the boundaries in the construction industry. And we intend to continue breaking new ground.
LivingBetter A/S is a team of experienced entrepreneurs and highly competent professionals.
At all started when Poul Horn invented the window technology. His company, Horn Vinduer, has produced windows for more than 40 years. Poul developed the first prototype ventilation window in 2004. Poul is still involved in technology and R&D at LivingBetter.
In 2014, Peter L. Clausen and Christian Thing became co-owners of the company. They have worked towards making our technology an accepted solution in the construction industry. Both men were previously instrumental in setting new standards in the construction industry.
They participated in marketing a revolutionary new drain, Unidrain, that has since become the most widely used solution in many areas of the market, in Denmark and abroad.
Peter L. Clausen is CEO at LivingBetter A/S. Christian Thing is working Chairman of the Board. Both men have broad based business experience at national and international levels.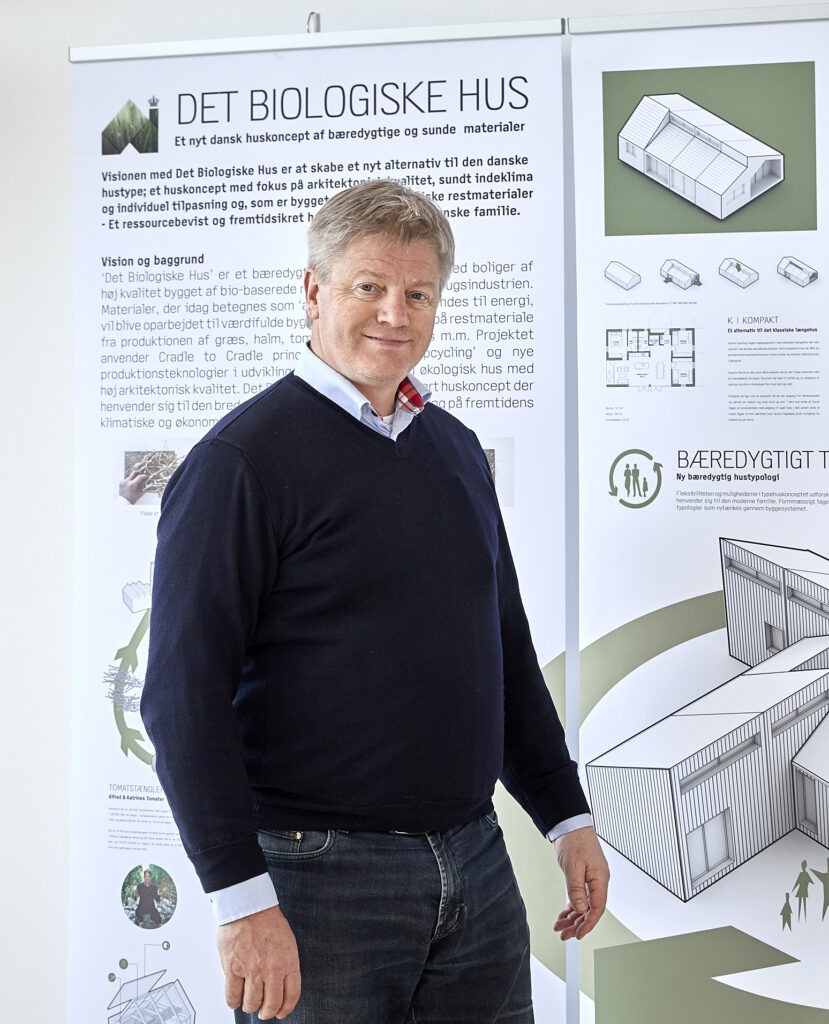 PERFECT BUSINESS PARTNERSHIPS
We would never have got this far without our business partners. For many years, we have worked closely with IKM, specialist manufacturers of the market's most efficient exhaust air heat pumps. 
Sustainable standard design housing company, Jakobsen Huse, has built healthy, sustainable housing since 2016. LivingBetter and Jakobsen's house design concept are the perfect match. Like eco-conscious developers, families with respiratory disorders and people who are sensitive to the hum of mechanical ventilation, choose Jakobsen Huse.
Thanks to LivingBetter, some families can wave goodbye to all the symptoms. Families find there is less noise in their home and their carbon footprint is smaller.
Jakobsen Huse was not slow to embrace the innovative technology. The partnership has been beneficial for all parties.
New house with incredibly low heating consumption
admin
2022-06-07T08:08:38+00:00
BETTER VENTILATION, BETTER BUSINESS
Reap the full benefit of our experience – Allow us to help you from the very start of your project. Tell us something about your plans. One of our Indoor climate experts will contact you as soon as possible.
[contact-form-7 id="131" title="Contact Page Form"]