THE VENTILATION WINDOW
Sustainable windows that provide constant air exchange
Ventilation windows are intelligent windows with integral ventilation
Ventilation windows combine modern technology with a Russian invention that is at least 257 years old. The result? Sustainable windows that provide constant air exchange.
The Russian window was a double-glazed construction that exploited the chimney principle, i.e. that hot air rises. Cold air from the outside was drawn through the window in order to draw warmer air into the building. The LivingBetter ventilation window's patented valve system exploits the chimney effect even better. The valves integrated in the window frame are thermostatically controlled. In the colder months of the year, they draw conditioned air into the building. In the summer, they allow hot air to escape before it enters the building. On hot days, fresh air enters the building directly. The solution provides a constant flow of fresh air – all year round.
VENTILATION WINDOWS IN ANY DESIGN YOU WISH
Fixed, opening, top-hinged, side-hinged. We have even adapted our concept to make French windows for homes in which the window area was insufficient to secure adequate ventilation in every room.
Our windows with integral ventilation valves bring in so much fresh air that only some of your new windows need be ventilation windows. We can supply normal windows without valves.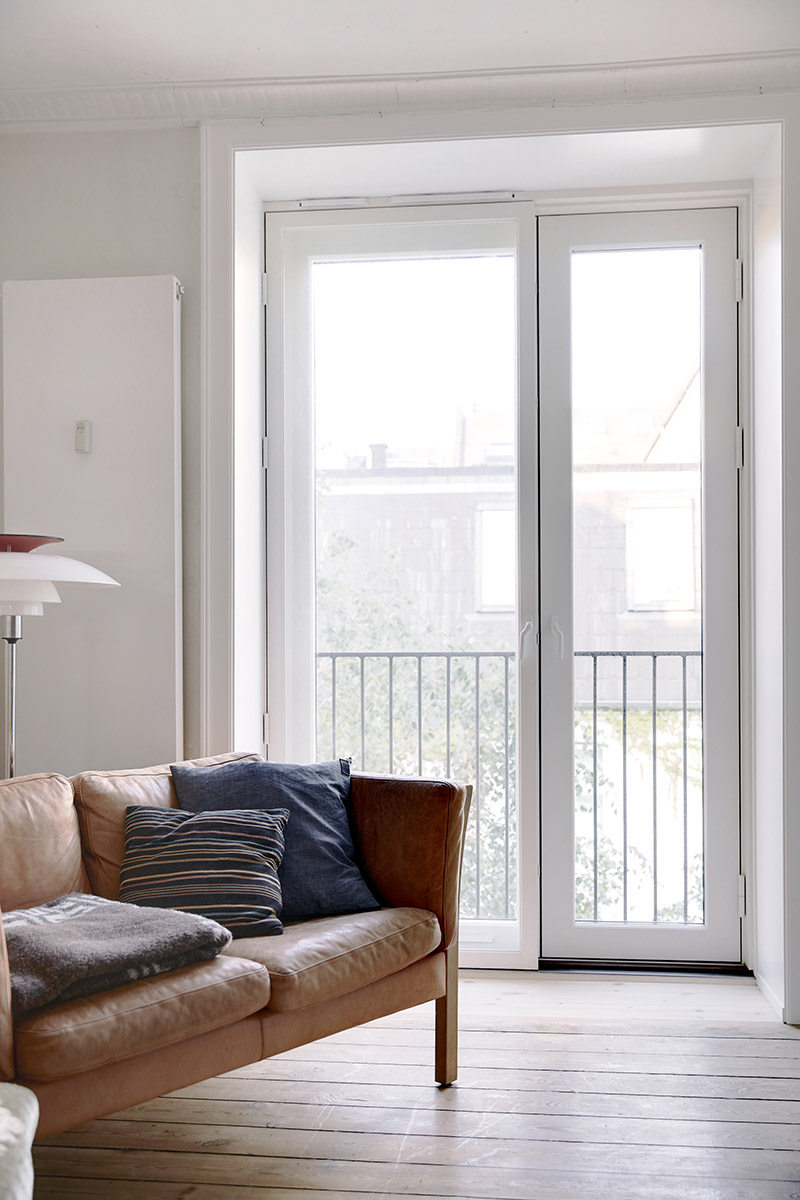 VENTILATION WINDOWS FOR RENOVATIONS AND NEW BUILDS
Our ventilation windows are ideal for use in your renovation or new build project. We produce ventilation windows to the same design as your standard windows and doors.
Whatever your indoor climate and air exchange requirements, we can supply a package of windows and doors that perfectly matches your particular structure. We offer two distinct ranges of ventilation windows:
>> Vent 1900
>> Vent 2000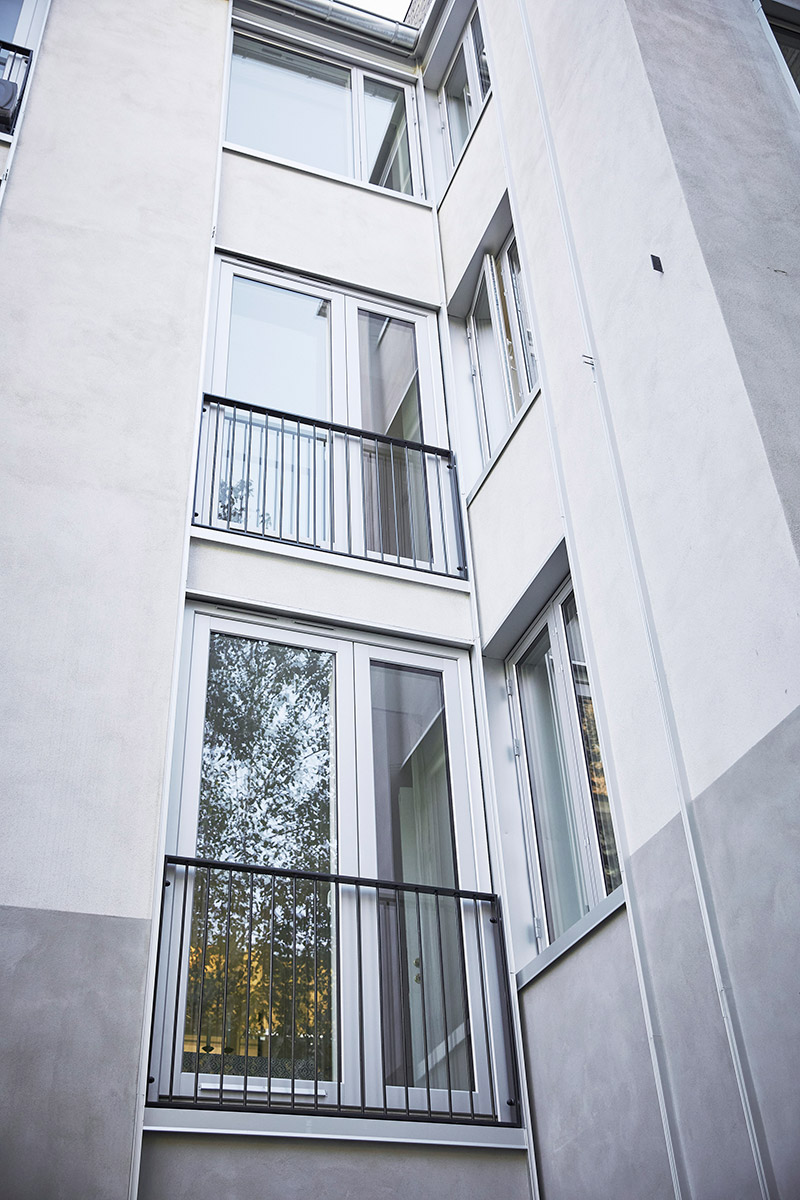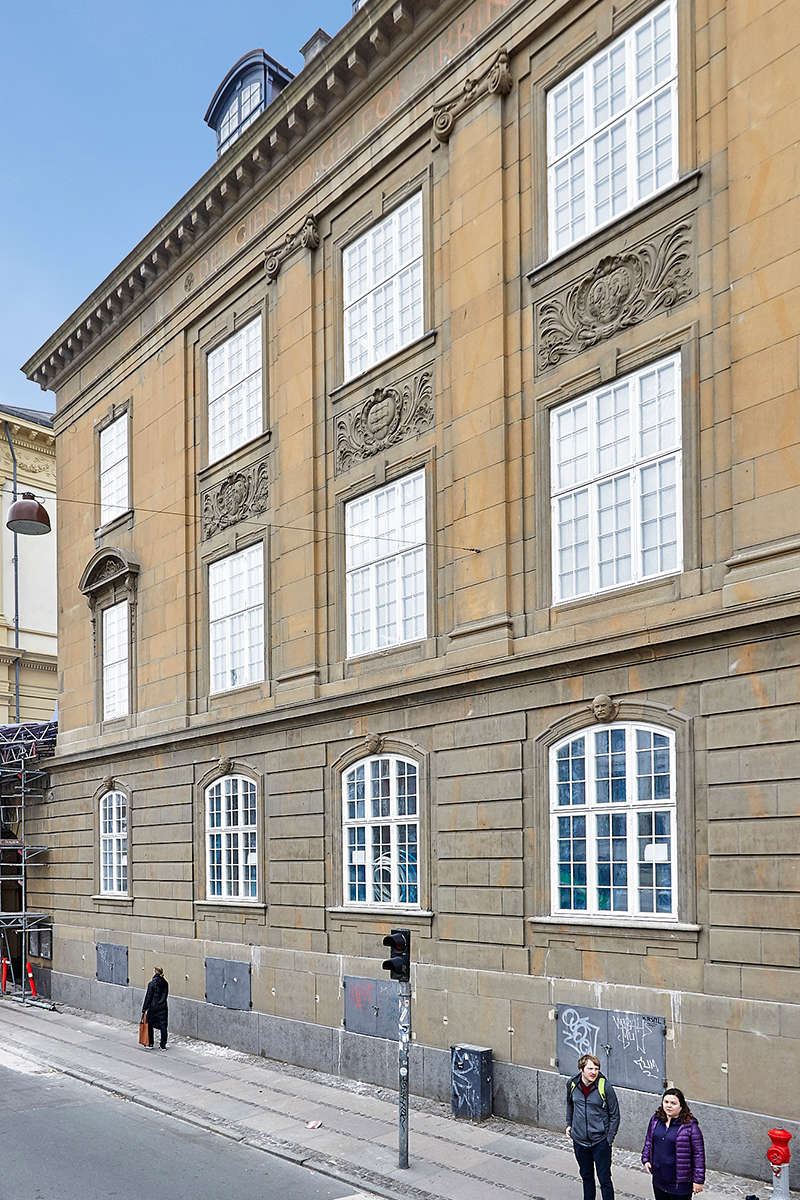 VENT 1900: VENTILATION WINDOWS FOR OLDER BUILDINGS
This ventilation window was originally developed to create a better indoor climate in older buildings, in which installing a ventilation system can be complex and costly and take up a great deal of space. Our original range of windows is adapted to match pre-1960 architectures.
When replacing the windows in your home as part of a renovation project, your home becomes airtight – even if your new windows have fresh air vents. As a result, if you wish to avoid damage due to damp and mildew, you need to ventilate manually more often. Many would therefore recommend that you install a ventilation system at the same time.
However, with the right choice of windows, it is possible to achieve adequate ventilation without a ventilation system. When you install ventilation windows in your bedrooms and living room, you can achieve constant and comfortable air exchange.
You never need to open or close ventilation windows on a daily basis. Moreover, you avoid the burden of having mechanical ventilation system installed that takes up space and requires ductwork in every room.
Vent 1900 windows have been used in housing association renovation projects and in architect-designed office facilities. Find inspirational ideas for your renovation project here:
Thomas Laubs Gade, Copenhagen
admin
2022-06-07T08:17:27+00:00
Emil Pipersvej – kindergarten
admin
2022-05-16T08:22:17+00:00
Frederikshavn Housing Association (Denmark)
admin
2022-06-08T09:20:13+00:00
Renovated apartments
admin
2022-05-16T08:31:24+00:00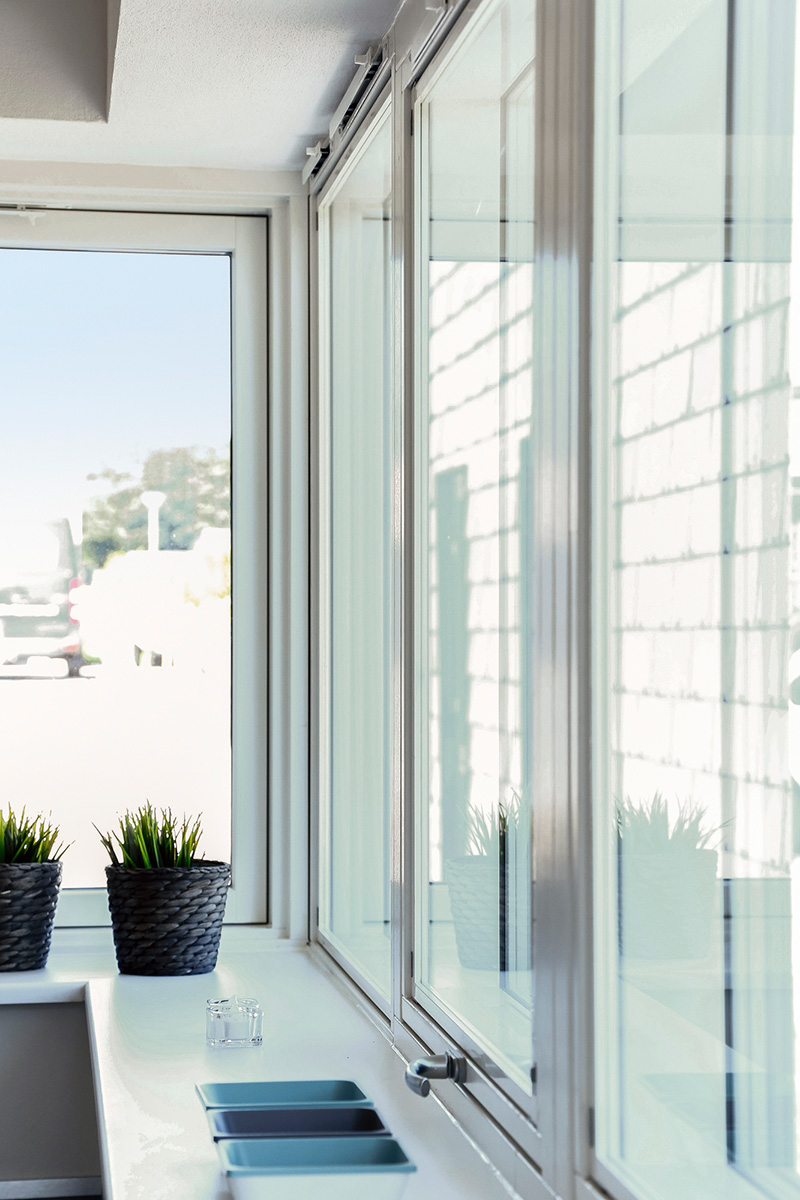 VENTILATION WINDOWS IN NEW BUILDINGS
Our Vent 2000 range of windows is designed for use on buildings built since 1960. Most customers choose Vent 2000 ventilation windows for new builds. The range is developed to match modern building designs. The timber/aluminium variant is most popular.
Our focus here is squarely on ventilation, although the design is of course adaptable to the individual developer's or homeowner's wishes.
All our ventilation windows are designed as low-maintenance windows. Our ventilation windows are built to last. No setting or adjustment is ever required. Like any other window, they need cleaning now and again.
Click here to see new build houses with Vent 2000 ventilation windows:
New house with incredibly low heating consumption
admin
2022-06-07T08:08:38+00:00
Ventilation – no power needed
A Ventilation Window has patented vents cut discreetly into the frame. The fresh air vents were developed and tested in Denmark to meet national building regulations and adapt to the exigencies of Danish weather conditions.
Fresh air enters through a vent at the base of the outside of the frame. Then the air then passes up between the inside windowpane and the external double-glazing panel. The air rises as it heats up. At the top of the frame there is a set of vents that automatically regulate the flow of air into the building.
A filter in the air intake prevents insects and coarse dust particles from entering the indoor climate. The filter is easy to remove for cleaning. The Ventilation Window itself filters finer particles of dust in the outdoor air. Up to 80 % of fine dust particles fall to the bottom. Vacuum clean to remove.
The vents need no power. They are controlled by wax motors, called actuators. The actuators adjust themselves depending on the outdoor temperature. They expand in response to heat and retract in cold weather. The motor is sealed inside a membrane and therefore requires no maintenance.
The indoor vents on the top part of the window frame must remain open. However, it is possible to close these vents temporarily, e.g. during a storm, if you find that the wind whistles through them and causes draughts, even when the windows' automatic storm vent is activated.
It is important to allow air to exit the building. This can be achieved with ordinary ventilation ducts in your kitchen and bathroom. However, to reap the full benefit of your Ventilation Windows, we recommend that you install mechanical extractor fans that ensure that there is a constant flow of air. It is also important that air can pass freely under all internal doors.
We recommend PAX Calima or Intellivent SKY fans.
VENTILATION WINDOWS – SEASONAL SETTINGS
The vents in Ventilation Windows switch automatically between three settings to supply the best possible indoor climate and unimpeachable comfort all year round.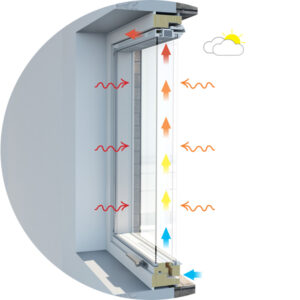 NORMAL SETTING
Fresh air enters through the vent at the base of the outside of the frame. The heat emanating from the room through the window, heats the fresh outdoor air. Sun rays also help to heat the fresh air. We know that hot air rises so when it gets to the top of the window, it is released into the home.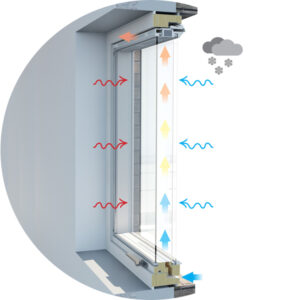 WINTER SETTING
An end to draughts in the winter. The vents automatically supply a weaker flow of air so that the window has more time to heat the fresh air. Fraunhofer-Gesellschaft has documented that no draughts are detectable at distances of more than 60 cm from the windows.
SUMMER SETTING
Fresh air flows directly in via a bypass valve at the top of the window. The air between the panes of window glass helps to cool the window down and direct the air back out into the natural environment.
Guarantee for correct energy calculations
The Ventilation Window's static U-value is equal to that of triple glazing. If you calculate the dynamic effect, this value is further reduced and get an accurate expression of energy added by the ventilation.
Using our own energy calculation software, we recalculate for you – free of charge. Aalborg University has developed the software especially for the Ventilation Window and LivingBetter. Send your floor plans, façade drawings and a brief description of your building's primary data to us at info@ventilationsvinduet.dk or use our contact form.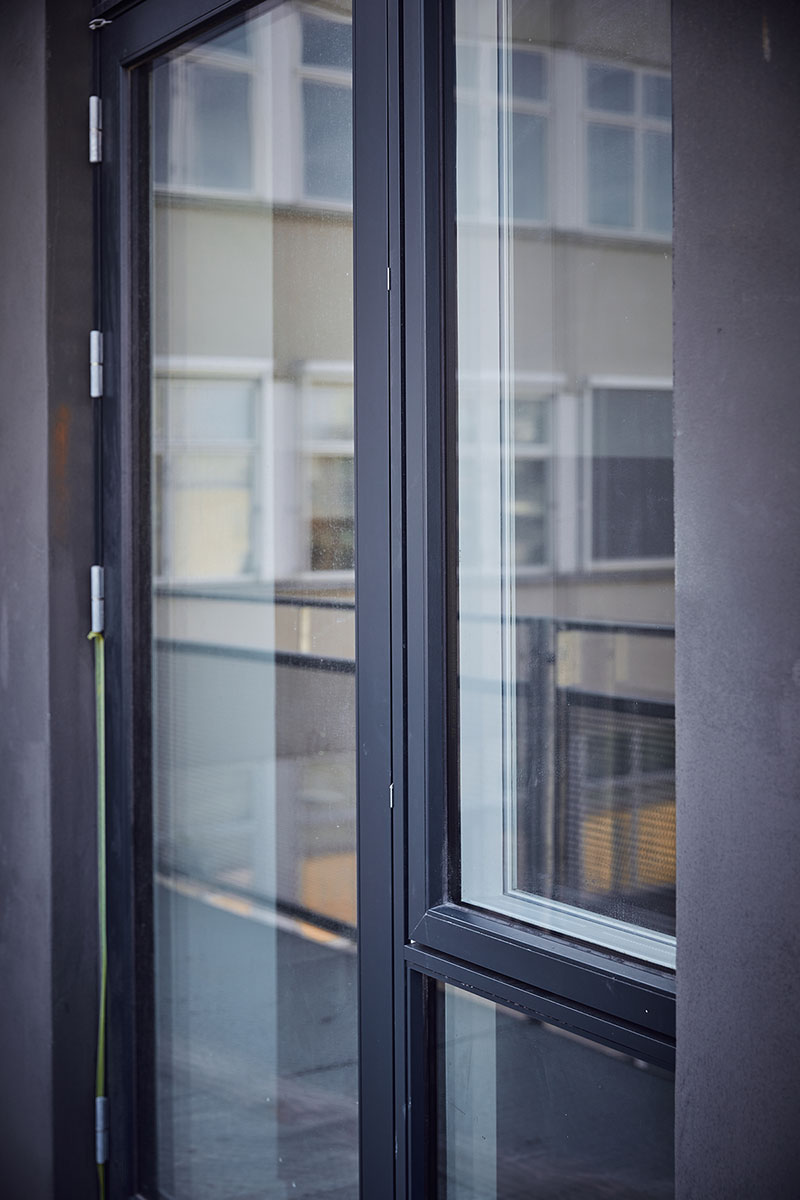 THE VENTILATION WINDOW HAS A RAPID ROI. HERE'S WHY:
When you opt for Ventilation Windows, you automatically save the cost of a mechanical ventilation system. In place of ductwork, you need only ensure that there is adequate air extraction.
Aalborg University has calculated that a LivingBetter er solution saves about 20 – 25 % energy a year compared to older double glazing. The figures confirm what we know from experience.
The ventilation window is a CE-labelled product manufactured under DVC-approved conditions (DVC is a Danish window quality standard).
Fraunhofer-Gesellschaft, a German research institute, has tested the precision and stability of our patented intelligent vent system. Aalborg University applied the results of the Fraunhofer tests to develop the calculation software we use to document the energy effect of our ventilation windows.
We offer a 10-year guarantee on windows and doors.
BETTER VENTILATION, BETTER BUSINESS
Reap the full benefit of our experience – Allow us to help you from the very start of your project. Tell us something about your plans. One of our Indoor climate experts will contact you as soon as possible.
[contact-form-7 id="131" title="Contact Page Form"]