DENMARK'S MOST SUSTAINABLE VILLA ALSO HAS A LIVINGBETTER SOLUTION
Villa Grenaa is DGNB-accredited.
VILLA GRENAA IS A SUSTAINABLE PILOT PROJECT, IN WHICH LIVINGBETTER PROVIDES FRESH AIR AND UNPRECEDENTEDLY LOW ENERGY CONSUMPTION
If you aim to build a house that exceeds every one of the requirements in the world's most demanding sustainability scheme, you have to document every last wheelbarrow of soil and every single pack of screws The process is long simply because few building materials are adequately documented. However, LivingBetter's extremely well-documented energy and climate solution was the ideal choice.
In September, Villa Grenaa was awarded DGNB's best rating. DGNB is the global benchmark for sustainability. Developer Dennis Thaagaard spent a long time doing his homework. Initially, he wanted geothermal heating. Then he changed his mind. The geothermal eating would fill his plot so he would be unable to dig holes for e.g. a trampoline or a flagpole.
Images: Andreas Bang Kirkegaard/Videncentret Bolius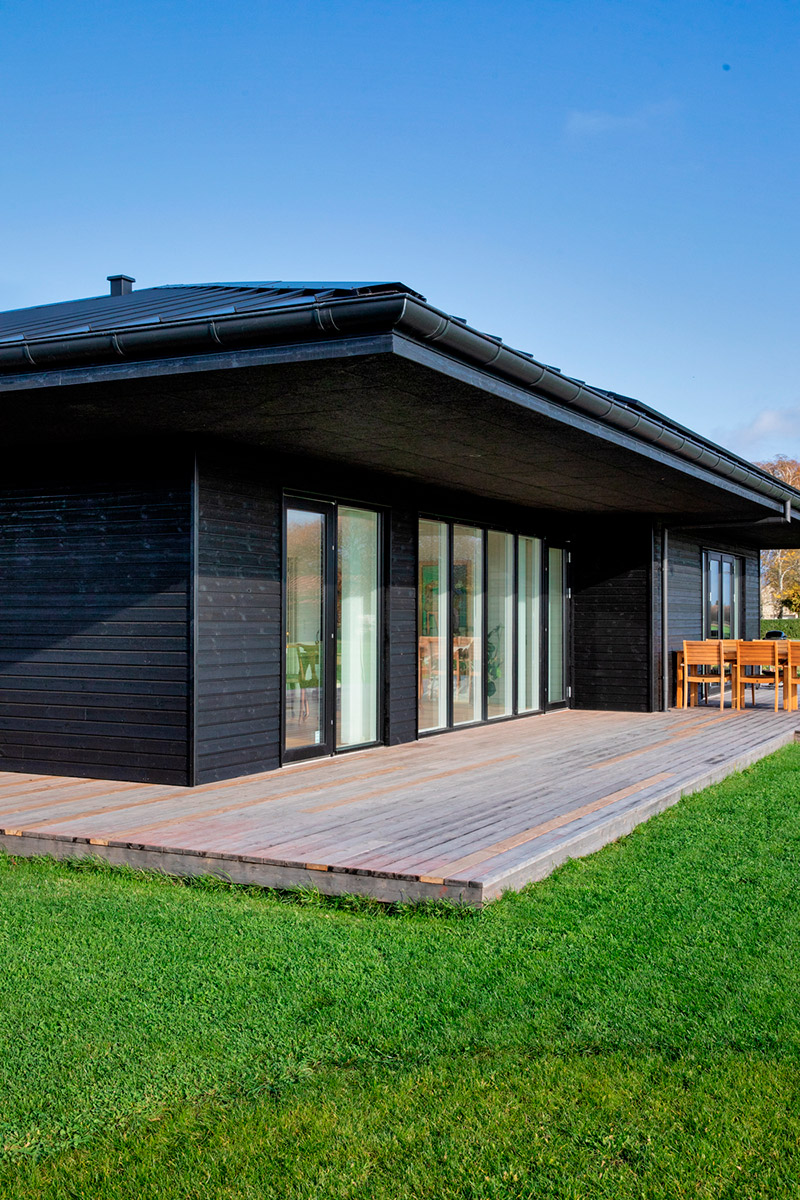 A sensible investment
"We engaged energy engineers to calculate all sorts of solutions. We realised that the LivingBetter energy and fresh air solutions was highly beneficial. We were afraid that it would be too costly. But once we had all the calculations, it was a real no-brainer. The LivingBetter solution itself, purchase price and operating costs are all cheaper," explains Dennis Thaagaard. The Thaagaard family has lived in the house since January 2020 and endured (if that is the word) a chilly winter, a wet summer and a heat wave, in a twelve-month period, during which Danes have spent more time indoors than ever before.
"The indoor climate is mild, comfortable to be in. On really hot days, it was warm indoors but not intolerable. The eaves and Ventilation Windows made it pleasant to be indoors even in the summer," he says.
Extraordinary home, ordinary solutions
Even though Villa Grenaa is a pioneering project in many ways, its LivingBetter solution is no different than the solutions in many other new houses. In recent years, Villa Grenaa's sustainable turnkey contractor, Jakobsen Huse, has built solely with LivingBetter. Their customers' homes are healthy and easily meet applicable energy regulations. Having so much house-building experience, the people at LivingBetter were not surprised that their solution was ideal for Villa Grenaa.
"It is obvious that our solutions are ideal for integration in construction projects of this kind. We supplied our standard concept and documentation that shows that we are approved for inclusion in Nordic Swan Eco-label construction projects," explains Jens Bo Nielsen Product Manager and Partner at LivingBetter.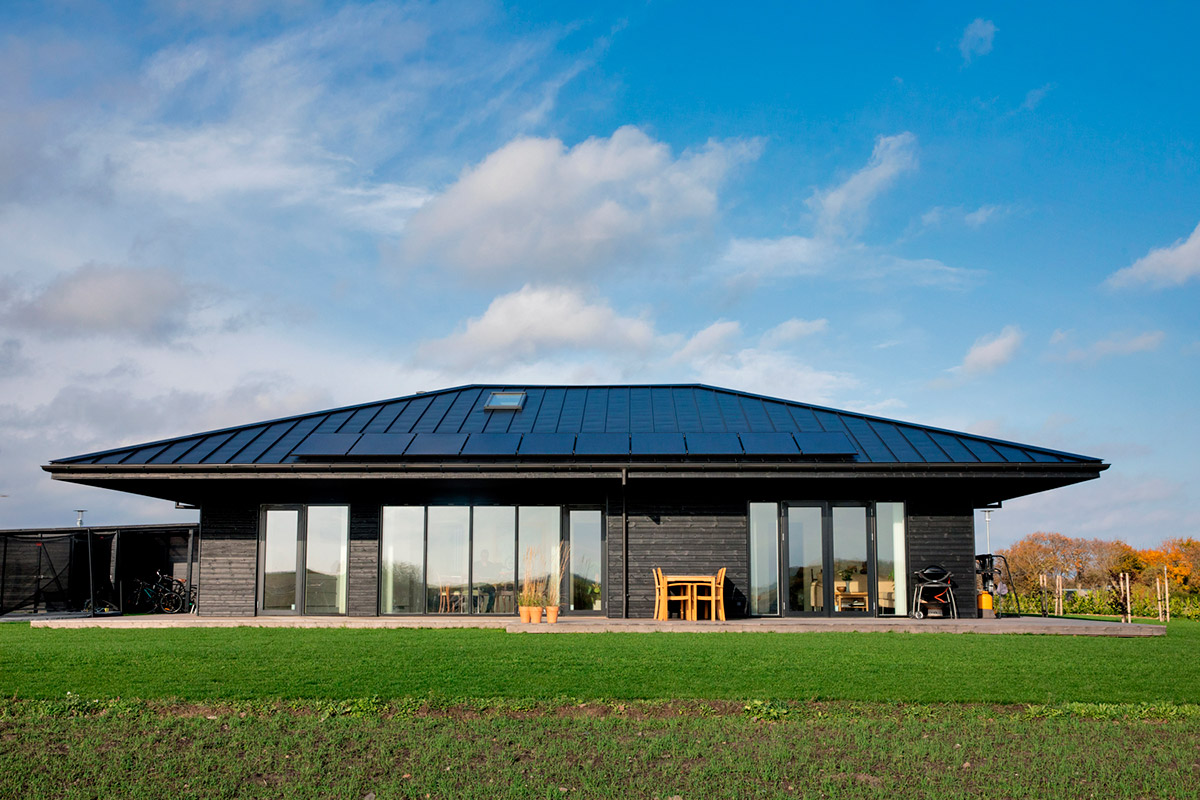 Thanks to LivingBetter, many properties and housing units already enjoy the benefits of a healthy indoor climate and low running costs.
We list some of them here. We hope you will be inspired by them to include LivingBetter in your renovation or new build project.
BETTER VENTILATION, BETTER BUSINESS
Reap the full benefit of our experience – Allow us to help you from the very start of your project. Tell us something about your plans. One of our Indoor climate experts will contact you as soon as possible.
[contact-form-7 id="131" title="Contact Page Form"]