HOUSING ASSOCIATION SAVES POTS OF MONEY
No need to rehouse with LivingBetter
A 257-YEAR-OLD RUSSIAN INVENTION PROVIDES HEALTHY AND COST-EFFECTIVE INDOOR CLIMATE AT HOUSING ASSOCIATION
Don't read on if you have already replaced your old windows! Housing associations can save a great deal of money when they refurbish residential units with punctured windows. The new solution makes ventilation systems and temporarily rehousing residents a thing of the past.
Sounds unlikely? Why should you replace old windows with new ones that are deliberately punctured? Housing associations across Denmark are already doing this. The innovative technology saves them a great deal of money. The punctured Ventilation Windows are specially designed to allow a certain amount of air to flow inside. They are an efficient alternative to a mechanical HVAC system.
There are many windows on the market that have fresh air vents. None of them allow sufficient fresh air to enter the indoor climate. During the winter months when the need for airing is greatest, many residents close vents to avoid draughts. We use an historical feat of Russian ingenuity from the famous Winter Palace in our Ventilation Windows.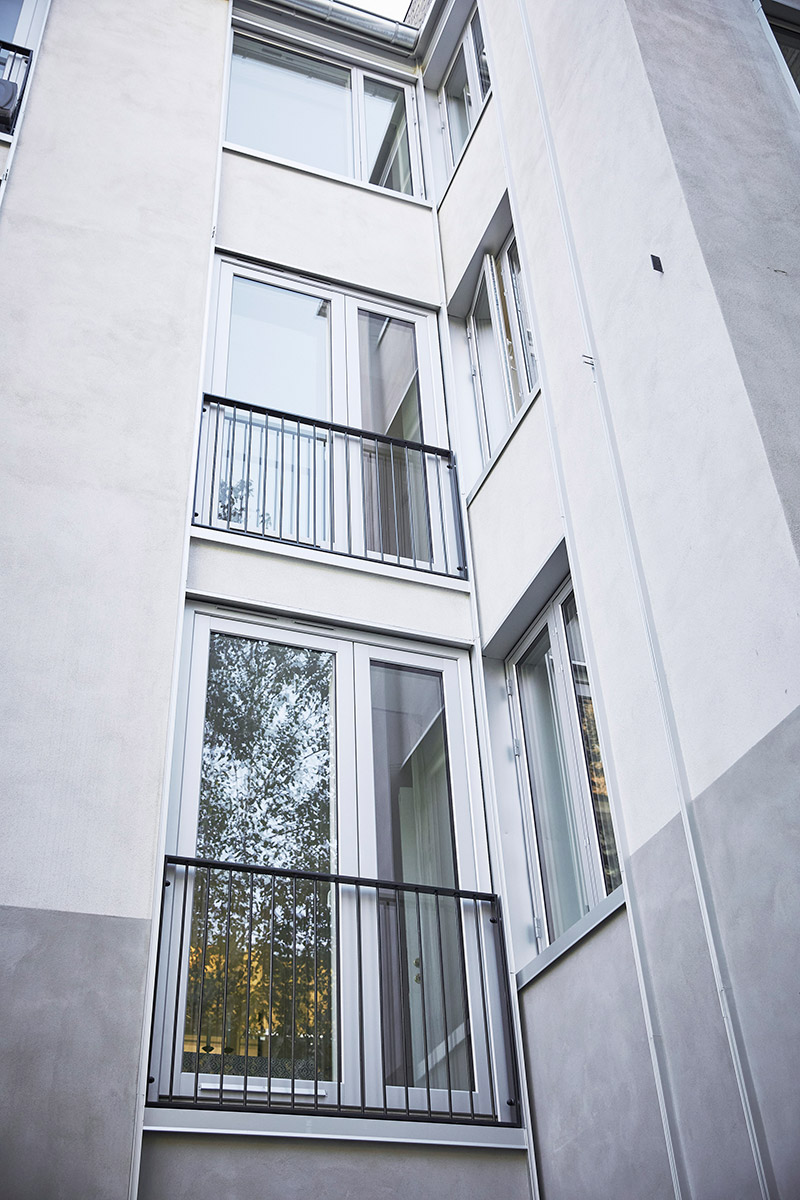 Heat recovery
The Russian trick is to encapsulate the heat that would normally dissipate through the window. Our Ventilation Windows put the heat in fresh air to good use. The air flows in at the base of the window and flows upwards as it heats up. Sufficient fresh air enters the indoor climate at the top of the window, so the residents do not have to air their homes themselves. Air must of course exit the structure too. Existing extractor fans in the kitchen and bathroom deal with extract air. There is no need to install anything in addition to Ventilation Windows. This means that the housing association does not need temporarily to rehouse residents. The Ventilation Windows need no power. However, if you also install a centrally located heat pump, you can cut your energy consumption even more.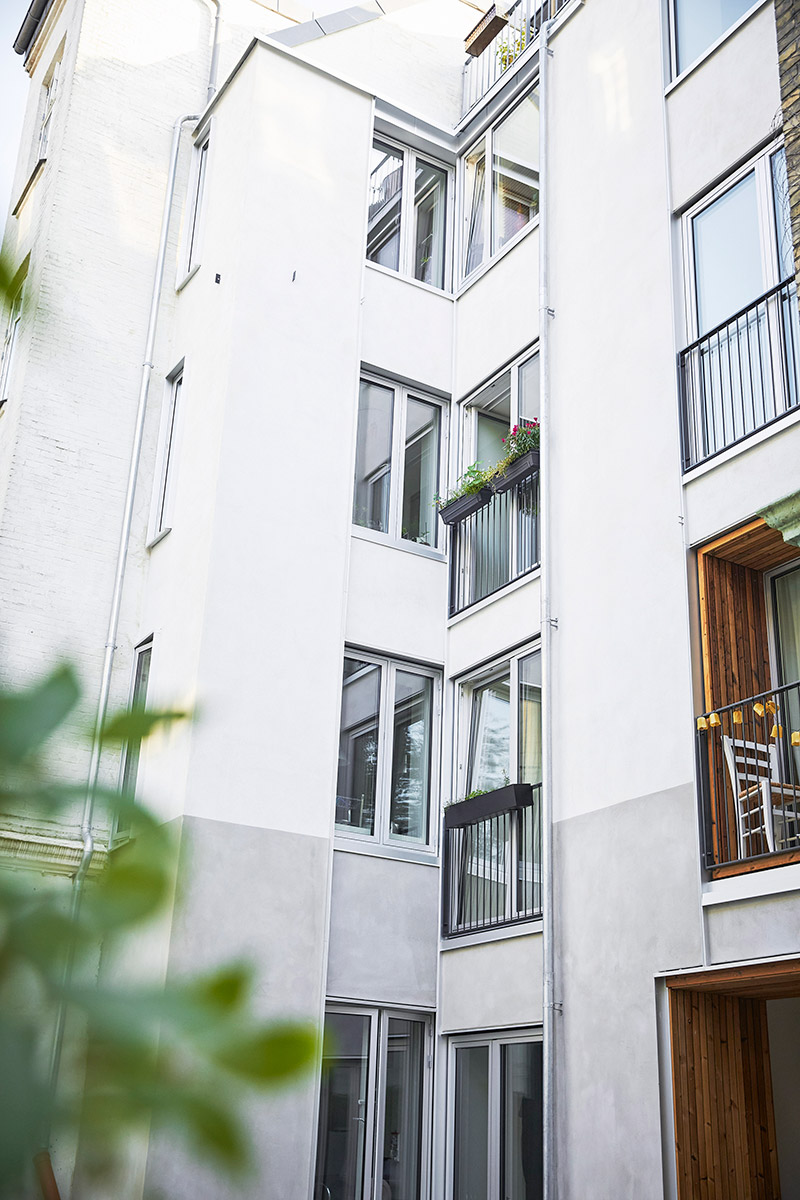 Hundreds of residential units
Homes with only a few windows can also benefit from the LivingBetter concept. LivingBetter used it in balcony doors at the Thomas Laubs Gade 59 Housing Association in the Østerbro district of Copenhagen, which is in the city's Climate Zone.
We dreaded low ceiling heights and feared we would get a noisy ventilation system. We are therefore positively surprised to find that this solution is discreet and efficient. The balcony doors and windows look like any other door or window, but I am delighted to say that they make a world of difference," explains Housing Association Chair Bjarne G. Pedersen. The Ventilation Window is included in current projects that cover 3,000 residential units – new builds and refurbishments – including projects for Boligforeningen Sjælland, Frederikshavn Boligforening, and BoVest housing associations.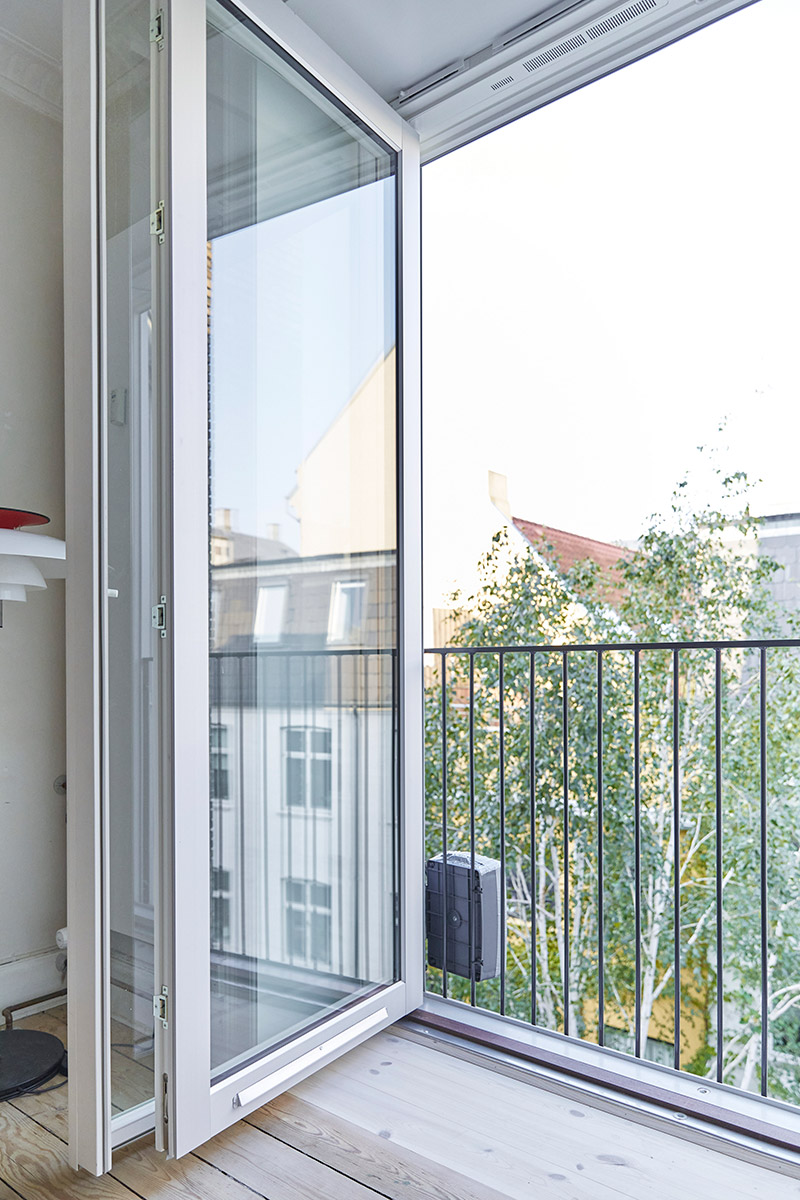 Thanks to LivingBetter, many properties and housing units already enjoy the benefits of a healthy indoor climate and low running costs.
We list some of them here. We hope you will be inspired by them to include LivingBetter in your renovation or new build project.
BETTER VENTILATION, BETTER BUSINESS
Reap the full benefit of our experience – Allow us to help you from the very start of your project. Tell us something about your plans. One of our Indoor climate experts will contact you as soon as possible.
[contact-form-7 id="131" title="Contact Page Form"]