New house with incredibly low heating consumption
When you build your new house, you too can get an annual heating bill of only about 2500 Danish Crowns a year.
Most new homeowners worry about the cost of heating. Johannes and Karen Damsgaard-Bruhn were positively surprised when they discovered that they heat their new home (2018) for less than 3,000 Danish Crowns a year.
When you build a new house, predicting the precise cost of heating is never easy. Much depends on the solutions deployed in the construction phase and on the surroundings. In the first year, the figures will also be misleading because certain factors, e.g. drying the foundation, add to normal heating costs.
LivingBetter was therefore keen to hear how things would turn out for Karen and Johannes Damsgaard-Bruhn, who live in Vitten, a hamlet near Hinnerup in Denmark. Their single-family home is an architect-designed residence on a plot that has nothing to shield it from the prevailing winds. The plot itself is protected by a conservation order.
It turns out that the couple has a very low heating consumption, on average 2500 Danish Crowns a year. Indeed, heat consumption here is exceptionally low for a new house that has no solar panels. In fact it has no heating source other than the Ventilation Windows and a heat pump.
Low heating consumption with an air-to-water solution
The house was built by Jakobsen Huse. Jakobsen Huse has erected sustainable housing with our energy concept for several years. Many of their customers have now lived long enough in their new homes to know how much they can expect to spend on heating. Everyone reports low heating costs.
The secret of low-cost heating is our patented Ventilation Windows that reduce heat loss through ordinary double-glazing panels. Ventilation Windows feed some of the lost heat back inside the building with the fresh air as it streams between the panes.
"We keep a steady 22 °C setting on the thermostat. The solution is easier and more reliable than many other HVAC systems," says Johannes Damsgaard-Bruhn to a local newspaper, Lokalavisen Favrskov.
LivingBetter technology is used in combination with other sustainable solutions including a permeable wall construction containing wood fibre insulation, a vapour retarder and clay mortar on the walls. The open construction ensures that humidity escaping from e.g. the oven and dishwasher, is never allowed to condense.
SOLAR HEAT WITHOUT SOLAR PANELS
When you have Ventilation Windows, you never need to air your home manually (by opening the windows) because the windows continually add fresh air through thermostatically controlled vents. If more airing is needed, no problem! You can open the windows as often as you wish.
Some people may worry that a house with large windows may be too cold in the winter and overheated in the summer. This is not a problem in this particular house. In the summer, the steel roof absorbs much of the solar heat. In the winter when the sun is lower and beams directly into the house, the owners may find it necessary to air out more often to avoid overheating due to the fact that their home is so well insulated.
That is why they chuckle when we ask them 'Is it easy for you to keep warm in the winter?'.
On the coldest day outdoors since the couple moved into their home, they recorded a temperature of 26 °C indoors! Even though they do air their home, heat is stored in the roof, walls and floors, so there is no chance of their freezing during the long dark winter months.
The following rooms are included in the calculation of low heating costs:
A large kitchen / utility room
A large mezzanine with office space
One bedroom
One bathroom
A lounge with mezzanine
Would you like us to calculate what your heating costs would be if you had a LivingBetter solution?
Contact us without delay.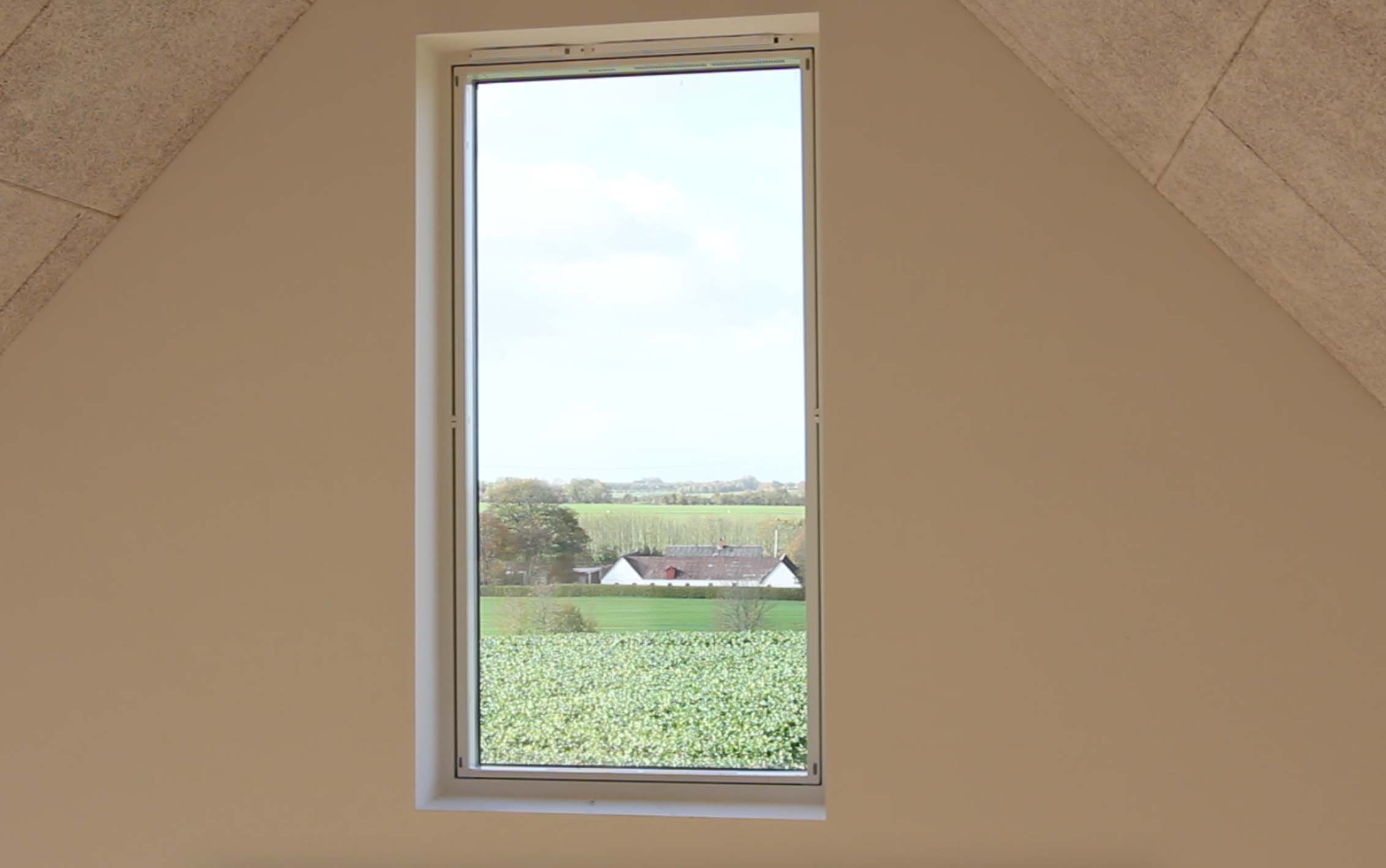 Thanks to LivingBetter, many properties and housing units already enjoy the benefits of a healthy indoor climate and low running costs.
We list some of them here. We hope you will be inspired by them to include LivingBetter in your renovation or new build project.
BETTER VENTILATION, BETTER BUSINESS
Reap the full benefit of our experience – Allow us to help you from the very start of your project. Tell us something about your plans. One of our Indoor climate experts will contact you as soon as possible.
[contact-form-7 id="131" title="Contact Page Form"]